~BEST PROTECTION FROM CAR SPRAYING~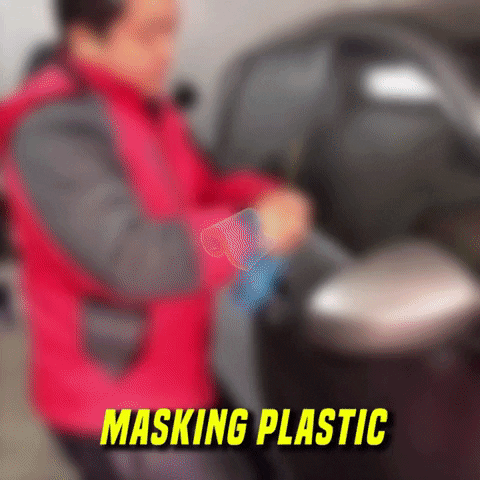 High-density tape with great thickness, which is made of premium PE material, not easy to scratch, with premium quality dust-proof effect.
Lightweight protective sheeting ideal for car automotive paint! 
Masking Plastic is mainly used to shield and protect the areas other than the sprayed surface before the paint is sprayed.
FEATURES
Save Time & Efficiency – No more double work.
High Toughness – Plastic painting film is made of durable material, it is tough and unbreakable to prevent leakage, which will provide a waterproof cover between any potential spill paint and your automobiles.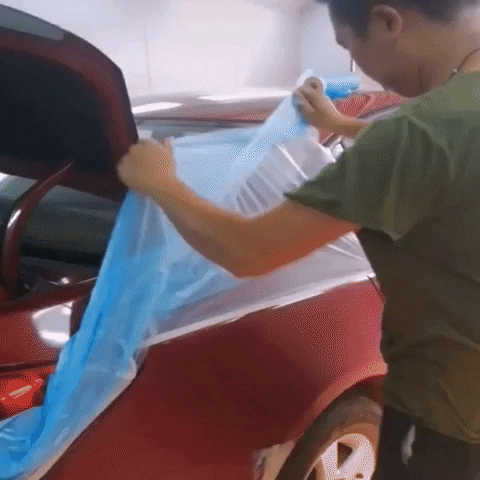 Avoid Spreading and Overspraying –  Unfolds to cover and protect various surfaces while painting or overspray pain.
Removes No Traces –  When you use the paint tape, you don't need to worry about paint splashing.
They can well protect the shelter and remove it without leaving a trace.
SPECIFICATIONS
Material: PE Film & Masking Tape
Size: