Do you have the following troubles?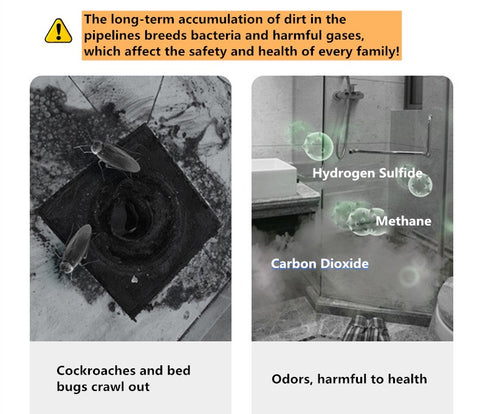 The Deodorant Floor Drain can prevent the sewer from stuck, can prevent the odor form sewer, and stop bugs coming out from sink or bath tub.
So you can enjoy the fresh air home.
Tips:
>>TPR hose closely fits the sewer.
>>The floor drain diameter 37-75MM is all applicable, and the soft rubber ring can be cut.
>>It is recommended to purchase according to the caliber and depth of your own floor drain.
Main Features:
【PROTECTIVE NET FILTER DESIGN】Filter design with grid protection net, can prevent hair and valuables from flowing down, and prevent unnecessary blockage.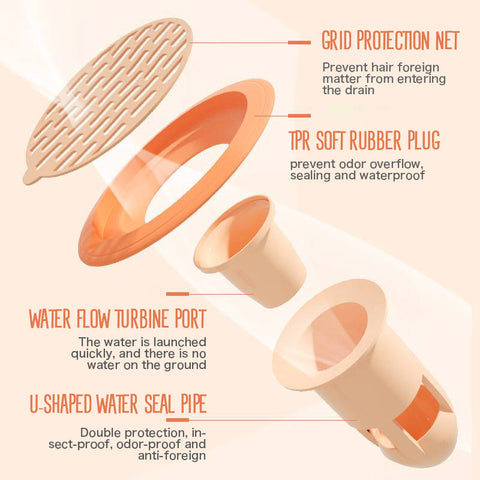 【PREVENT ODORS AND BUGS】Double seal floor drain design. TPR hose plug-sealed and waterproof, can prevent the smell of the sewer from escaping; while the U-shaped sealing plug can block cockroaches and bugs.It's necessary for every family to have a high quality floor drain.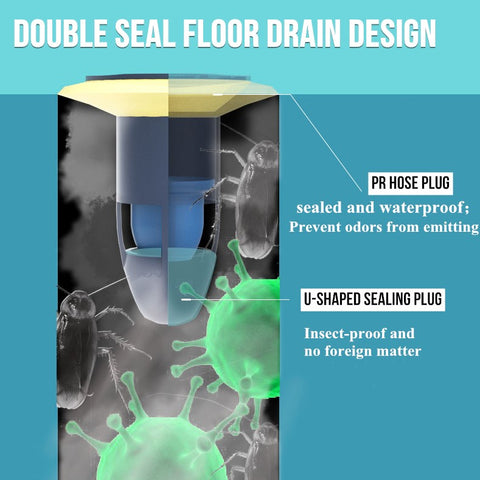 【360 DEGREE DRAINAGE DESIGN】U-shaped sealing plug design, smooth drainage. 360-degree drainage, four drainage outlets, rapid drainage, no water on the ground.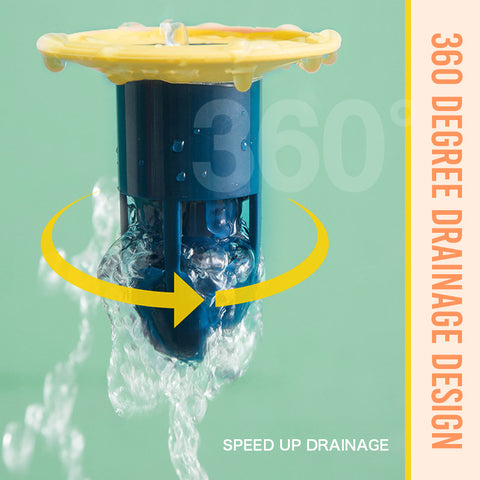 【AUTOMATICLLY OPEN-CLOSE DESIGN】Patented maglev drainage, automatically open when draining,ensuring the smooth draining, automatically close after drain,seal stinky smell and odor from sewage gas.Prevent the drain water from backing up to the room,anti- water leakage and overflow.
【DURABLE AND CONVENIENT】Insert the floor drain core into the sewer,installs in seconds.When the filter element needs to be clean, it can be take it out from sewer by the handle directly.Our  Deodorant Floor Drain is made of high quality ABS+TPR, which is stable and durable.
【EASY TO CLEAN】Easy to clean and move. You can wash Deodorant Floor Drain easily by warm water or soap. Great ideal for home accessory.
【WIDELY APPLICATION】Fit for kitchen sink, bathroom washbasin and bath tub or floor drain. Soft and flexible its size to fit most basins, sinks, bathtubs and drains.
Using Methods:
Specifications
Materials: ABS+TPR
Product Weight: 52g
Product Size(L x W x H): As shown

Product Color: BLUE/PINK/GREEN/WHITE
Package Contents: New 360° Deodorant Floor Drain*1